Take Control of the Jobsite
Site Positioning Systems help contractors take control of the jobsite, perform tasks more productively, meet tighter specifications, and avoid rework.
Read more

Your Construction Technology Provider
SITECH offers a complete line of grade control systems—from laser or sonic-based through to 3D, these rugged systems are easy to use, fully…
Read more

Your Construction Technology Provider
SITECH® is a global distribution network for Trimble solutions- the most reliable and rugged construction technology systems available to the heavy civil construction contractor. The experienced construction professionals at Sitech Finland provide:
Local customer service and sales
Installation services
Personalized training
Technical support
With the addition of Trimble site-wide solutions to your heavy civil construction projects, you're in a more powerful competitive position in the marketplace. Whether you choose to start small or go big, the expanded capability will enable you to earn the bid and be profitable, project after project.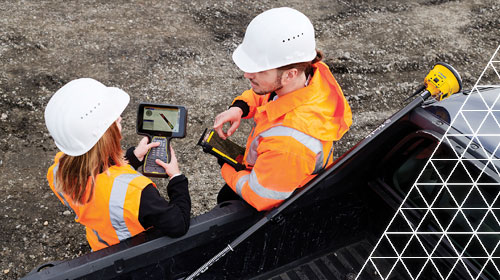 Get started today! Adopt construction technology and accelerate your company's growth.